Saturday, June 3, 2023 / by Tanesha Boler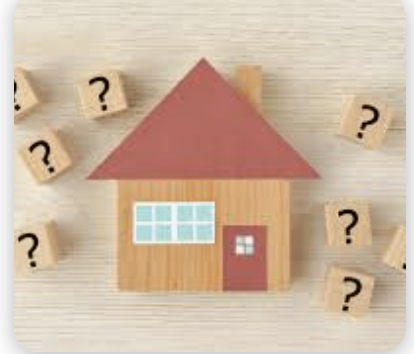 The home buying process can vary slightly depending on the location and specific circumstances, but here are the general steps involved:

1. Determine Your Budget:
Assess your financial situation, including your income, savings, and credit score. Determine how much you can afford for a down payment and monthly mortgage payments. Consider getting pre-approved for a mortgage to know your budget range.

2. Find a Real Estate Agent:
Engage the services of a reputable real estate agent who specializes in the local market. They will assist you in finding suitable properties, negotiating offers, and guiding you through the entire process.

3. Start House Hunting:
Work with your real estate agent to search for homes that meet your criteria, including location, size, features, and price range. Attend open houses, schedule private showings, and explore online listing platforms to find potential properties.

4. Make an Offer:
Once you find a home you want to buy, work with your agent to prepare and submit a written offer to the seller. The offer typically includes the purchase price, contingencies (such as financing and inspection), and proposed terms and conditions.

5. Negotiate and Enter into Contract:
The seller may accept your offer, reject it, or provide a counteroffer. Negotiate any necessary changes to the terms until both parties agree. Once the offer is accepted and all parties sign the purchase agreement, you enter into a legally binding contract.

6. Conduct Home Inspection:
Hire a professional home inspector to evaluate the property's condition. The inspection report will identify any issues or potential problems that may affect the purchase decision. Based on the results, you can negotiate repairs or credits with the seller.

7. Secure Financing:
If you haven't done so already, work with your lender to finalize your mortgage application and secure a loan. Provide the necessary documentation, such as income verification, bank statements, and other requested paperwork.

8. Appraisal and Title Search:
The lender will arrange for an appraisal to determine the fair market value of the property. Additionally, a title search will be conducted to ensure the property's title is clear of any liens or legal issues.

9. Closing Process:
Coordinate with your lender, real estate agent, and attorney (if required) to prepare for the closing process. Review all relevant documents, such as the closing disclosure, and complete any necessary paperwork. Pay the closing costs, including fees for the lender, title insurance, and attorney.

10. Closing Day:
On the closing day, sign the final documents, including the mortgage agreement and transfer of ownership. Pay the down payment and closing costs. Once the funds are disbursed, you will receive the keys to your new home.

Remember, this is a simplified overview of the home buying process. Depending on the situation, there may be additional steps or variations. It's important to work closely with your real estate agent and other professionals involved to ensure a smooth and successful home purchase.